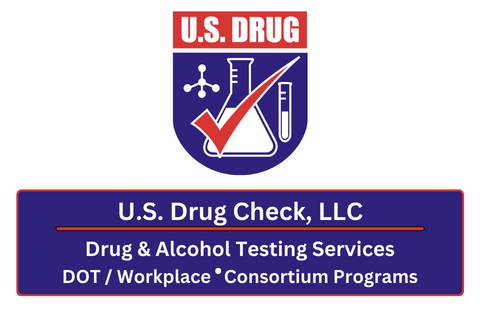 US Drug Check LLC

Dante Yahnig
Marketing Consultant
7917 3rd Street Rd
Louisville, KY 40214
(502) 968-5229
(502) 968-0104
mail@usdrugcheck.com
Company Spotlight
US Drug Check, LLC offers DOT & workplace drug and alcohol testing programs in all states and cities. Our drug and alcohol testing services are provided for employers that need to be in compliance with DOT regulations and/or drug free workplace programs. Since inception, US Drug Check has added hundreds of companies to our still growing consortium.
ARE YOU TIRED OF WAITING FOR A NEGATIVE TEST RESULT BEFORE YOU CAN GET YOUR LOAD ON THE ROAD?
We understand the value of expedited reporting for negative test results, which are generally reported to the company within 24 hours.
24/7 POST ACCIDENT ASSISTANCE
When accidents occur, you can rely on US Drug Check for all correspondence between the collection site and company DER.
TESTING ACCURACY IS IMPORTANT TO US!
US Drug Check prides itself in ensuring that all collections are performed efficiently and accurately. In the case that there is an error, we make sure to supply an affidavit quickly so that there is as little lag time between the collection and the result as possible.
WHEREVER YOU ARE, WE CAN HELP!
We have an extensive collection site network nationwide providing services wherever you are located.
To Top